Tag:
La Dalia Pimenton De La Vera Smoked Paprika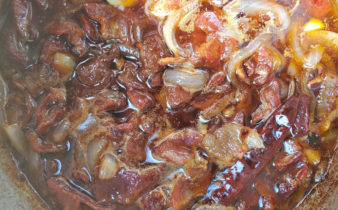 What could be better than something with bacon, sweet caramelized onions, maple syrup and brown sugar? This stuff is amazing.
Today's selection are Peruano beans. They are a light buff or yellow pole bean usually from Mexico although they were originally cultivated in Peru.